Laura Heinrichs, Administrative Director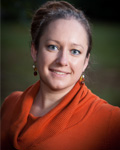 Contact Details:
Work Phone: 978-309-9833
E-Mail: laura.heinrichs@nmyo.org

Laura Heinrichs joined the Northeast Massachusetts Youth Orchestras for the Fall 2011 Season as the new Administrator. She brings with her an array of experiences including musical performance, arts administration, and teaching. Ms. Heinrichs has performed as a fellow at the Tanglewood Music Center and a participant in the AIMS Festival Orchestra in Graz, Austria, and has also performed with the Harrisburg Symphony, the Lancaster Symphony, the Bristol Chamber Orchestra, and the Orchestra Society of Philadelphia. She has worked with conductors such as Bernard Haitink, Oliver Knussen, André Previn, Rafael Frübeck de Burgos, and Hugh Wolf. Ms. Heinrichs has also performed with various chamber ensembles, including the Fens Trio, which took Second Prize in the Chamber Music Foundation of New England's International Competition. Ms. Heinrichs' passion for new music has been an integral part of her career this far; she has commissioned and performed works by several Boston composers such as John Mallia, Dan VanHassel, Travis Alford, Maxwell Dulaney, and Liza White. While completing her Masters in Flute Performance from New England Conservatory of Music, she founded the electronic-based free improvisation group, Output, and contributed to the creation of the EmbryonicNoise! Music Series. Her principal flute teachers include Tadeu Coehlo, Bart Feller, Robert Dick, and Fenwick Smith.

As an educator, Ms. Heinrichs has been on faculty at the NEC Preparatory School Woodwind and Brass Program and has taught privately for several years. Laura currently teaches through the School Outreach Program at the Community Music Center of Boston. Her mission in educating young students is to extend her passion for music to all that are interested in learning and are excited about the challenges that practicing an instrument can present. With three years experience working within the NEC Preparatory and Continuing Education School, she has extensive experience working with a large youth and adult education program. Ms. Heinrichs believes that NMYO is an important part of the community, particularly with its outreach program and composer workshops, and looks forward to this upcoming musical season.
Terri Murphy, Office Administrative Consultant
Terri Murphy, Office Adminstrative Consultant, has years of experience in both business and arts administration. As a volunteer for the Ipswich Music, Art & Drama Association, Inc. (IMADA), Ms. Murphy has served in various capacities including President and (currently) Treasurer. She produced IMADA's annual Program Book, planned fund raising events, researched and wrote grant proposals, and most recently implemented a database management system for the organization.

In the business world, Ms. Murphy worked in library automation for ten years where she was Director of Corporate Services managing two distinct groups: corporate infrastrucure and marketing/sales support. She currently is the Office Administrator of a Salem legal practice and has her own bookkeeping, secretarial, and marketing services business.

Ms. Murphy holds a Graduate Certificate in Administration and Management from Harvard University, an A.M.L.S. from University of Michigan, and an A.B. from the University of Illinois at Urbana/Champaign. Her passion is promoting arts education in the public school setting and she was awarded the Massachusetts Music Educators Association Award for Music Advocacy in 2010 for her work with IMADA. An actress and dancer in her undergraduate years, Ms. Murphy passed her love of the arts on to her daughters who both participated in theater, dance, chorus, and youth orchestras (violin and bassoon). They now continue their study of the arts in college.

Ms. Murphy is delighted to join NMYO as a part-time consultant. She manages NMYO's bookkeeping, will implement a new database management system, and help grow the organization.